JEFFREY SWAINSTON, CHAPLAIN


P.O. Box 77
Manton, MI 49663​
(616) 405-6921
revjeff82@gmail.com


NOVEMBER/DECEMBER 2018 GRANGE NEWS
The Christmas Truce
by David G. Stratman
From his book We Can Change the World
​
It was December 25, 1914, only 5 months into World War I. German, British, and French soldiers, already sick and tired of the senseless killing, disobeyed their superiors and fraternized with "the enemy" along two-thirds of the Western Front (a crime punishable by death in times of war). German troops held Christmas
trees up out of the trenches with signs, "Merry Christmas."

​​"You no shoot, we no shoot." Thousands of troops streamed across a noman's land strewn with rotting corpses. They sang Christmas carols, exchanged photographs of loved ones back home, shared rations, played football, even roasted some pigs. Soldiers embraced men they had been trying to kill a few short hours before. They agreed to warn each other if the top brass forced them to fire their weapons, and to aim high.

​A shudder ran through the high command on either side. Here was disaster in the making: soldiers declaring their brotherhood with each other and refusing to fight. Generals on both sides declared this spontaneous peacemaking to be treasonous and subject to court martial. By March 1915 the fraternization movement had been eradicated and the killing machine put back in full operation. By the time of the armistice in 1918, fifteen million would be slaughtered.

​​Not many people have heard the story of the Christmas Truce. On Christmas Day, 1988, a story in the Boston Globe mentioned that a local FM radio host played "Christmas in the Trenches," a ballad about the Christmas Truce, several times and was startled by the effect. The song became the most requested recording during the holidays in Boston on several FM stations. "Even more startling than the number of requests I get is the reaction to the ballad afterward by callers who hadn't heard it before," said the radio host. "They telephone me deeply moved, sometimes in tears, asking, 'What the heck did I just hear?' "

​​You can probably guess why the callers were in tears. The Christmas Truce story goes against most of what we have been taught about people. It gives us a glimpse of the world as we wish it could be and says, "This really happened once." It reminds us of those thoughts we keep hidden away, out of range of the TV and newspaper stories that tell us how trivial and mean human life is. It is like hearing that our deepest wishes really are true: the world really could be different.
SEPTEMBER/OCTOBER 2018 GRANGE NEWS

SOMETHING BEAUTIFUL
​
An artist decided to begin work on what he meant to be the masterpiece of his life. In his mind he knew exactly what he wanted to paint. He was working on the canvas, putting on the drab colors and grays that were to make up the background, when a friend came by to see him.

​"What do you think of this?" the artist asked his friend. "I plan for it to be the greatest work I have ever done."

​His friend could hardly suppress his laughter. "It looks like one big daub of paint," the friend responded.

​"Ah," replied the artist, "you cannot see what is going to be there. I can."

​God knows what He wants to paint on the canvas of your life. He has something specific in mind. As you look at yourself, you may not see much potential. You might say your life looks like one drab daub of paint. But the Divine Artist has an image in mind.

​You see, it's not up to the canvas to become a valuable piece of art—it's up to the artist. The canvas itself isn't worth a lot. But when the artist transfers the vision he sees in his mind to the canvas, the work becomes beautiful and valuable.

​Most of us have ideas of what we would like to accomplish. But we can do no better than to offer ourselves to God to create in us the work of art He has in mind. His plans are far greater than ours, for He says, "As the heavens are higher than the earth, so are my ways higher than your ways and my thoughts than your thoughts" (Isaiah 55:9).

​Offer yourself to the Lord and He will truly make something beautiful of your life. As the Bible says, "He who began a good work in you will carry it on to completion until the day of Christ Jesus" (Philippians 1:6). You can trust Him to do it.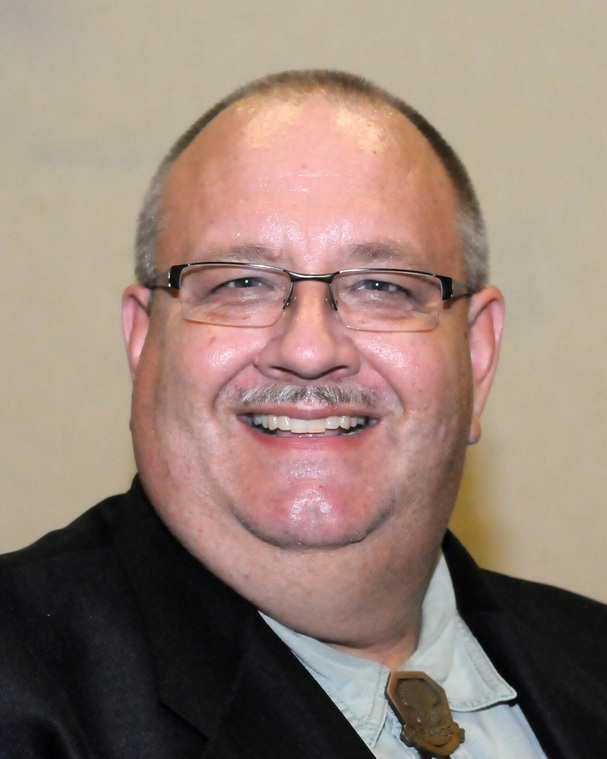 Memorial List has been moved to a sub-page of this page.



Hover your mouse over Chaplain and then click on Memorials.