JEFFREY SWAINSTON, CHAPLAIN


P.O. Box 77
Manton, MI 49663​
(616) 405-6921
revjeff82@gmail.com


JULY/AUGUST 2018 GRANGE NEWS
Summer has finally arrived here in Michigan, albeit a bit tardy. Not all that long ago we were worrying about the possibility of more snow and then all of a sudden, BAM, its 90 degrees.

With the changing of the seasons there are many of us that are excited to get back outdoors and enjoy all God has created for us to enjoy. In the creation story, Genesis 1:31, "God saw all that he had made, and it was very good."

Each of us has a different way to enjoy the beauty of His creation. For some of us, it is putting away our phones and computers and sitting in the woods beside a stream watching the wildlife. For others, it may be a ride on the bicycle or taking a hike on one of the many remote trails found around our great state. Maybe kayaking or tubing down the river is your "happy place." Some enjoy time spent gardening, either flowers or vegetables. Even in the stillness on a golf course when you tee off at 6:00 am, you can take pause to enjoy God's wondrous creation all around.

However you prefer to enjoy God's abundant beauty, share it with friends and family. Sometimes solitude is what we long for and quite necessary at times, but it can be more enjoyable and more meaningful to share the experience with others. It doesn't take a lot of words, just sit and enjoy the time together.

I know there will be a few of you who would prefer skiing or snowmobiling or ice fishing, and for you, your time will come once again. But for now, enjoy the changing of the seasons. The greatest thing about living in Michigan, in my humble opinion, is that we have four distinct seasons (usually), and although we may have a favorite, in each season we can find a wide array of God's beauty all around us.

May God bless you all as you enjoy His creation!


~

In his hand are the depths of the earth, and the mountain peaks belong to him. The sea is his, for he made it, and his hands formed the dry land

.~ Psalm 95:4-5

SEPTEMBER/OCTOBER 2018 GRANGE NEWS

SOMETHING BEAUTIFUL
​
An artist decided to begin work on what he meant to be the masterpiece of his life. In his mind he knew exactly what he wanted to paint. He was working on the canvas, putting on the drab colors and grays that were to make up the background, when a friend came by to see him.

​"What do you think of this?" the artist asked his friend. "I plan for it to be the greatest work I have ever done."

​His friend could hardly suppress his laughter. "It looks like one big daub of paint," the friend responded.

​"Ah," replied the artist, "you cannot see what is going to be there. I can."

​God knows what He wants to paint on the canvas of your life. He has something specific in mind. As you look at yourself, you may not see much potential. You might say your life looks like one drab daub of paint. But the Divine Artist has an image in mind.

​You see, it's not up to the canvas to become a valuable piece of art—it's up to the artist. The canvas itself isn't worth a lot. But when the artist transfers the vision he sees in his mind to the canvas, the work becomes beautiful and valuable.

​Most of us have ideas of what we would like to accomplish. But we can do no better than to offer ourselves to God to create in us the work of art He has in mind. His plans are far greater than ours, for He says, "As the heavens are higher than the earth, so are my ways higher than your ways and my thoughts than your thoughts" (Isaiah 55:9).

​Offer yourself to the Lord and He will truly make something beautiful of your life. As the Bible says, "He who began a good work in you will carry it on to completion until the day of Christ Jesus" (Philippians 1:6). You can trust Him to do it.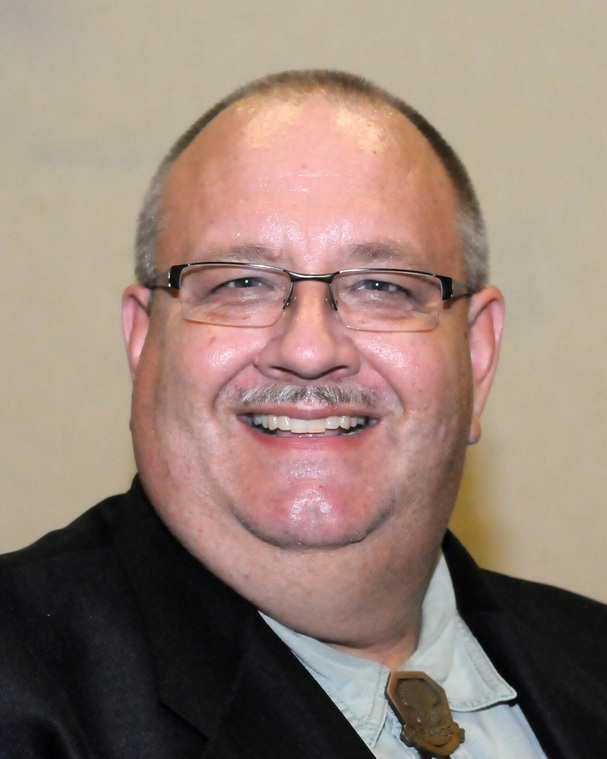 Memorial List has been moved to a sub-page of this page.



Hover your mouse over Chaplain and then click on Memorials.