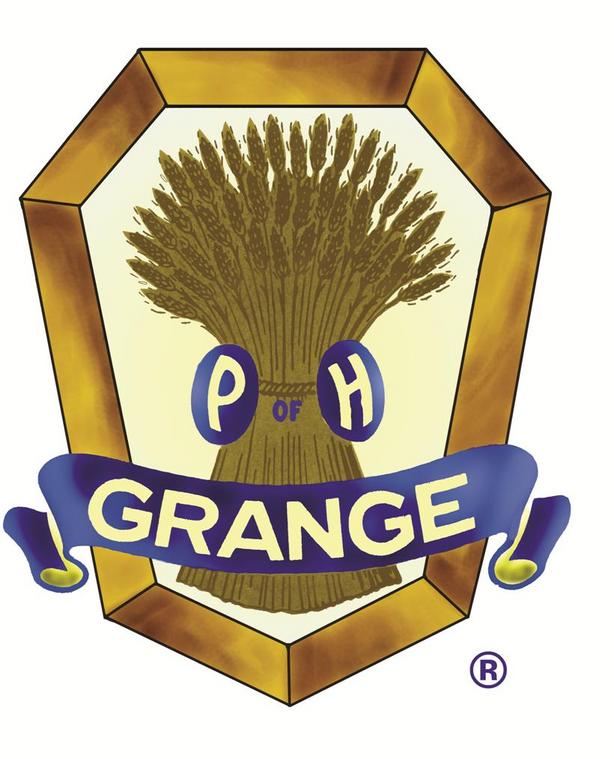 2017-2018 Michigan State Grange Officers



​​​​

Master: Christopher Johnston
Overseer: Jackie Bishop
Lecturer: Sharon Popler
Steward: Barbara Castle
Asst. Steward: Tim Johnston
​Lady Asst. Steward: Barbara Johnston
Chaplain: Jeff Swainston
Treasurer: Kevin Young
Secretary: Peggy Johnston
Gatekeeper: Walt Murphy
Ceres: Nancy Swainston
Pomona: Karen Strouse
Flora: Tricia Eidsmoe
Executive Committee:
Ron Ely
Dale Moore
Doris Felton
Pianist: Kevin Young

CAN YOU HELP??

MICHIGAN STATE GRANGE WISH LIST
If you can help out the Michigan State Grange with some of the items listed on the list below, it would be greatly appreciated. Your help would reduce the office supply cost for this next year. Please consider giving.

Mail it to Michigan State Grange, 404 S. Oak Street, Durand, MI 48429. Thank you!

1st class stamps. (Books or rolls)

Black ink cartridges HP 61XL

Color ink cartridges HP 61

8 1/2 x 11 copy paper (reams) 20# weight

11 x 17 copy paper (reams) 20# weight (for MGN)

#10 White business envelopes

6 x 9 OR 9 x 12 Manila envelopes

Pencils. #2 lead

Bic Round Stic Grip Pens - fine tip - black ink

Sticky note pads

Paper clips - large or small

White address labels 1" x 2 5/8"
Views since 2015 State Session
Starting October 19, 2015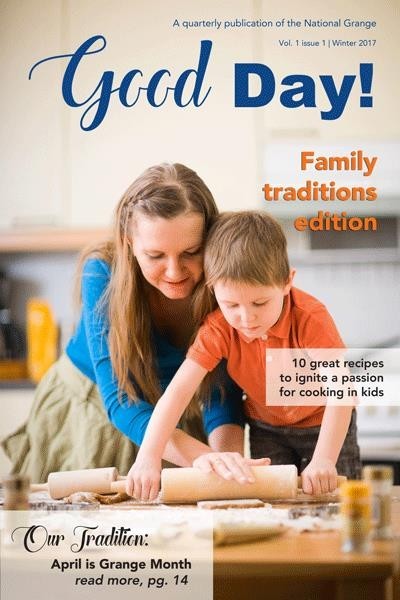 GOOD DAY!



Get the new quarterly publication from The National Grange!
The year subscription is only $16.00.

​​Get it for yourself, your Grange or as a gift for another member or even that potential member!
​​
Click this link to subscribe​​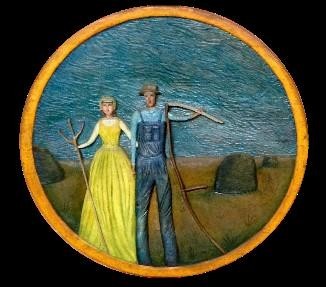 Michigan Farmer Hall
of Fame

Want to join the Michigan Farmer Hall of Fame?? Click the links below for the applications to either be inducted or join as a member.

Click here to apply to be inducted into the Michigan Farmer Hall of Fame

Click here to apply as a member of the Michigan Farmer Hall of Fame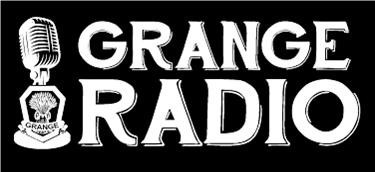 BACK ON THE AIR!!


It can be found online at www.grangeradio.org, where Grangers have a place they can go to listen to family and farmer friendly music while staying up to date on the latest Grange news and events.

​​The station also has an active Facebook page at www.facebook.com/GrangeRadio.

​​You can add your voice to Grange Radio by recording a short "bumper" or becoming a contributor. To learn more, go to the website.
150th Anniversary of the Grange!


Click here for a packet of interesting information and
​ideas for ways to celebrate our sesquicentennial!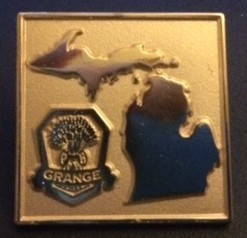 Michigan Grange Pins



Available for $5.00 each, if shipped, will cost more.

Contact the State Secretary to purchase or to sell.

Proceeds will go towards celebrating
​Michigan State Grange's 150th Anniversary​​​​​​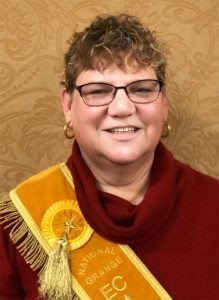 Lynette Schaeffer
NG Executive Committee
To be National Representative

L y n e t t e Schaeffer, National Grange Executive Committee Secretary
and Secretary of the National Grange Foundation, will be our honored guest at the 145th Michigan State Grange Annual Convention in October. Lynette and her husband live in Lebanon, Illinois and are members of Shiloh Valley Grange. Lynette is a Computer Specialist at U.S.D.A. and she serves as Master of the Illinois State Grange. Lynette and Don have two children and five grandchildren. Please join us in making Lynette and Don, feel welcome at our Annual Convention.
Welcome!!


The seven Granges of Region 3 cordially invite you to attend a very special State Grange Convention in October. We have all been working diligently the past few months in true Grange cooperative spirit to offer a new and unique State Session.
​
For the first time ever, the meeting will be held in an actual Grange hall. The recently renovated West Oshtemo Grange Hall is an ideal spot for our meetings, with meals just across the street at the N. W. Oshtemo Methodist Church. The Grange Hall has an elevator and is handicap accessible. Camping is available in the churchyard and at Tom Latterner's home.
​
Another first is how we are funding our hosting duties. Lunch will be available on Friday and Saturday by donation. This is our only planned moneymaker, and we are looking forward to this innovative challenge for funding. And what could be better than real Grangers cooking!!??
​
At the Saturday banquet, we have entertainment planned, sure to get your toes to tapping. The Quinn school of Irish Dance will be performing and promises a good time. Jigs, clogging and "Riverdance" are fun for the participants and viewers, too. We also have the hospitality room at the Grange hall and are looking forward to conferring the Degree of Pomona (5th).

​​Burr Oak, Colon, Community, Fredonia, Home, West Oshtemo and White Pigeon are the Granges of Region 3 and each of us extend a warm welcome to attend what should be a memorable Michigan State Grange Convention.