2021-2022​ Michigan State Grange Officers



​​​​

Master: Christopher Johnston
O​verseer: Sharon Popler
​Lecturer: Jackie Bishop
​Steward: Tim Johnston
​Asst. Steward: vacant
​​Lady Asst. Steward: vacant
​​Chaplain: Jeff Swainston
​Treasurer: Kevin Young​
​Secretary: Peggy Johnston
​​Gatekeeper: Randy Cebulski
​Ceres: Nancy Swainston
​Pomona: Mary Beth Bower
​Flora: Tricia Eidsmoe,
​Executive Committee: Barbara Johnston, Dale Moore, Tom Smith
​Pianist: Kevin Young

Views since 2015 State Session
Starting October 19, 2015

GOOD DAY!



Get the new quarterly publication from The National Grange!
The year subscription is only $16.00.

​​Get it for yourself, your Grange or as a gift for another member or even that potential member!
​​
Click this link to subscribe​​
Michigan Farmer Hall
of Fame

Want to join the Michigan Farmer Hall of Fame?? Click the links below for the applications to either be inducted or join as a member.

Click here to apply to be inducted into the Michigan Farmer Hall of Fame

Click here to apply as a member of the Michigan Farmer Hall of Fame


Michigan Grange Pins



Available for $5.00 each, if shipped, will cost more.

Contact the State Secretary to purchase or to sell.

Proceeds will go towards celebrating
​Michigan State Grange's 150th Anniversary​​​​​​
HELPING THE MSG FOUNDATION

​
How many of you order from Amazon.com? Did you know if you go under AmazonSmile.com or smile.amazon.com (the same as Amazon.com only different??!!) you can select the Michigan State Grange Foundation as your charity and 0.5% of all eligible purchases will be added to the Foundation.

​Sign-in to smile.amazon.com or amazonsmile.com on your computer or mobile phone browser. If you do not already have an account, follow their easy directions/prompts for

creating a new account.

After logged in, go to your Account and select the option to change your charity. Select "change your charity" from the options at the

bottom of the page.

Select a new charitable organization to support, i.e. Michigan State Grange Foundation.

​E​

ach time you shop on Amazon you must go to

Smile.Amazon.com for the

Foundation to receive a donation as a result of your purchase(s).

Every little bit helps!!!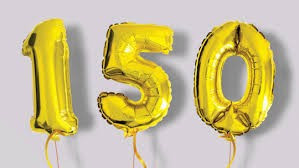 Michigan State Grange is celebrating 150 years in 2023. Keep up with the committee's plans on how we are going to celebrate this amazing milestone.
​

Click here to go to the 150th Celebration page, or click the page at the bottom of the menu.​​
Congratulations to




ERIC BISHOP


​
2021 Michigan State Grange's VIP (Very Important Patron)
​Award Winner​​​​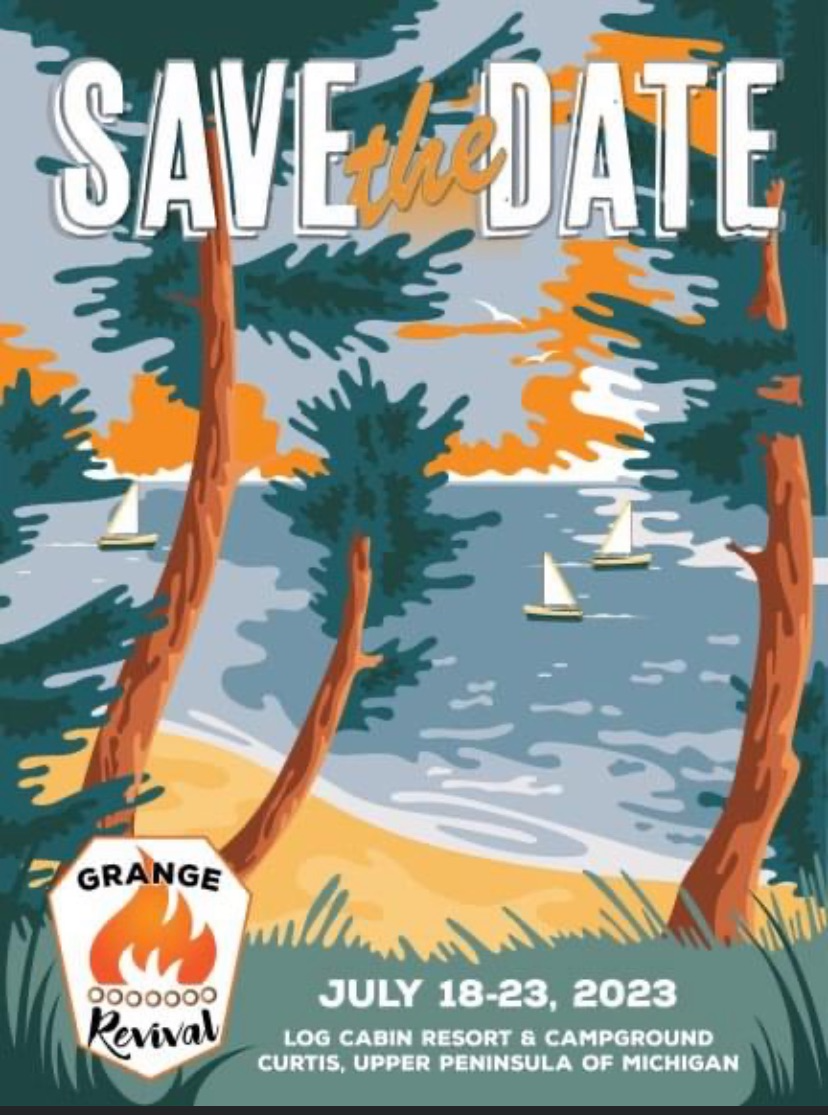 GRANGE REVIVAL 3.0
Log Cabin Resort & Campground
Curtis, Michigan
in the beautiful Upper Peninsula!​​
​July 18-23, 2023
​​Mark your calendars and pack your bags!
Details and registration information ​can​ be found at grangerevival.com
Views since 2021 State Session
Starting November 5, 2021​